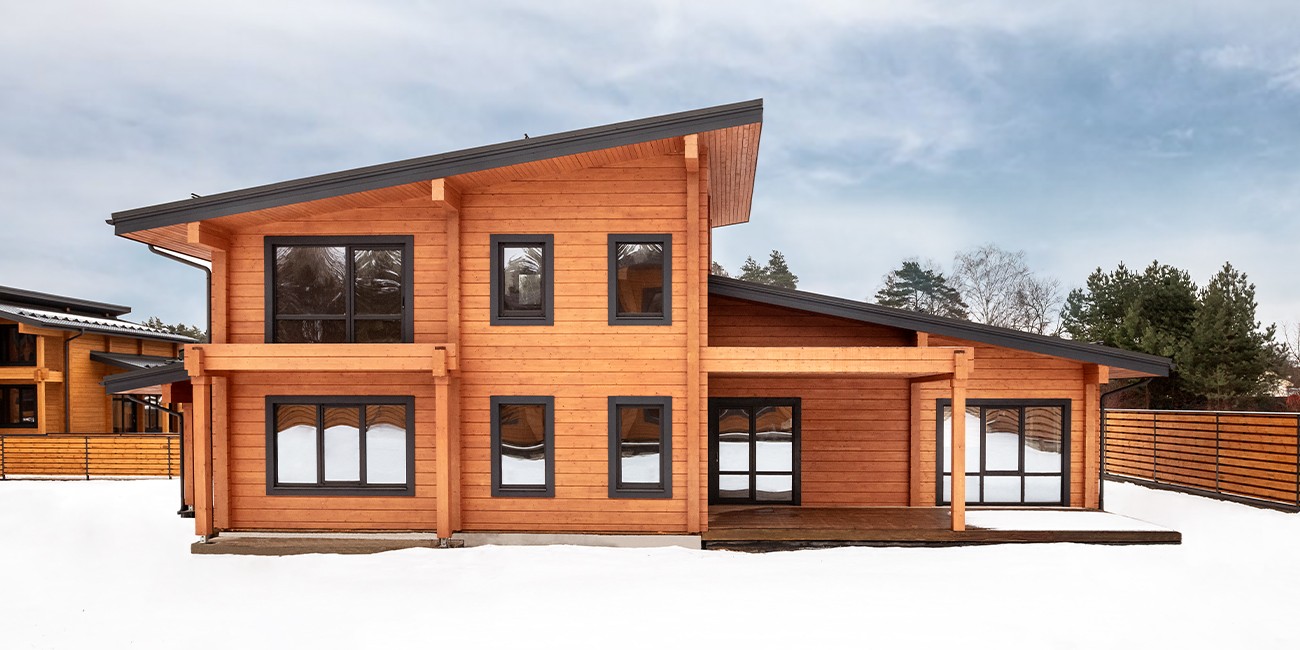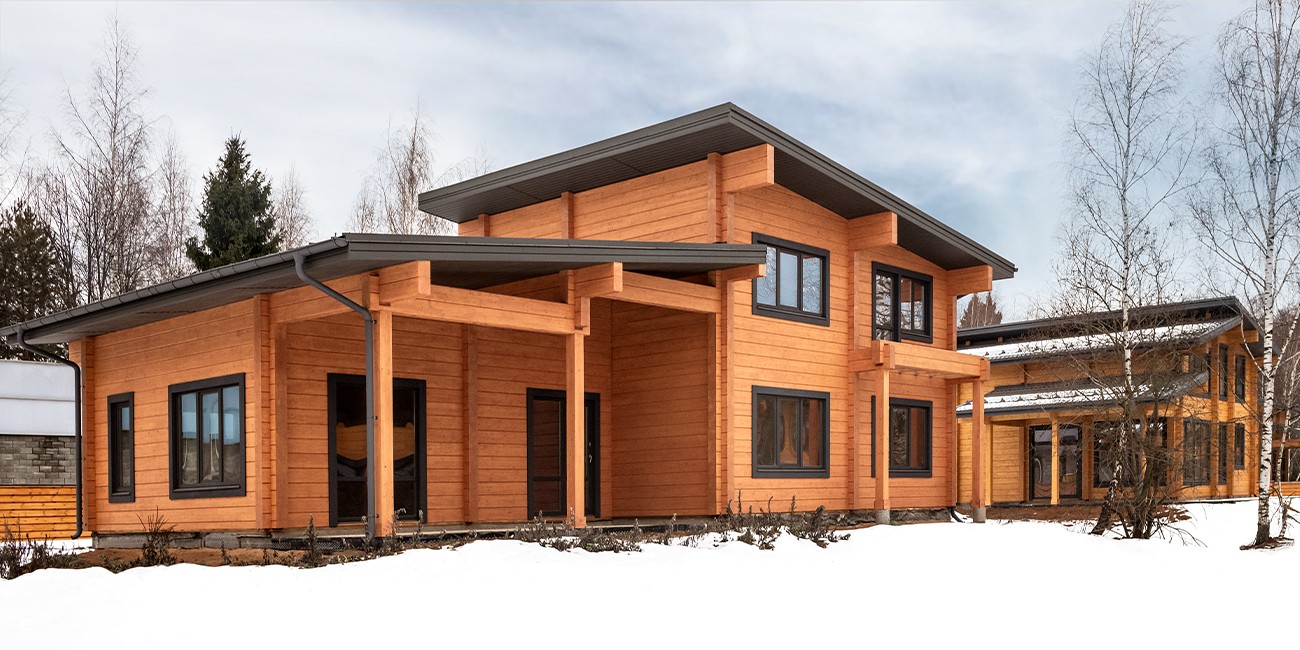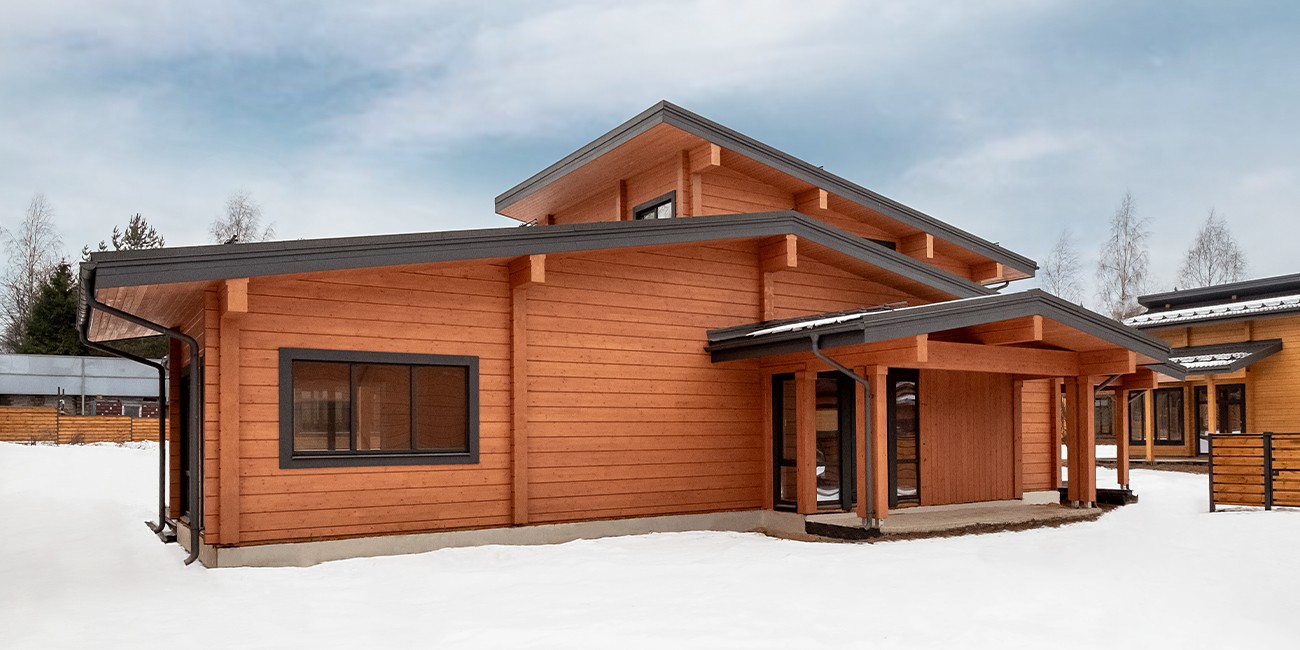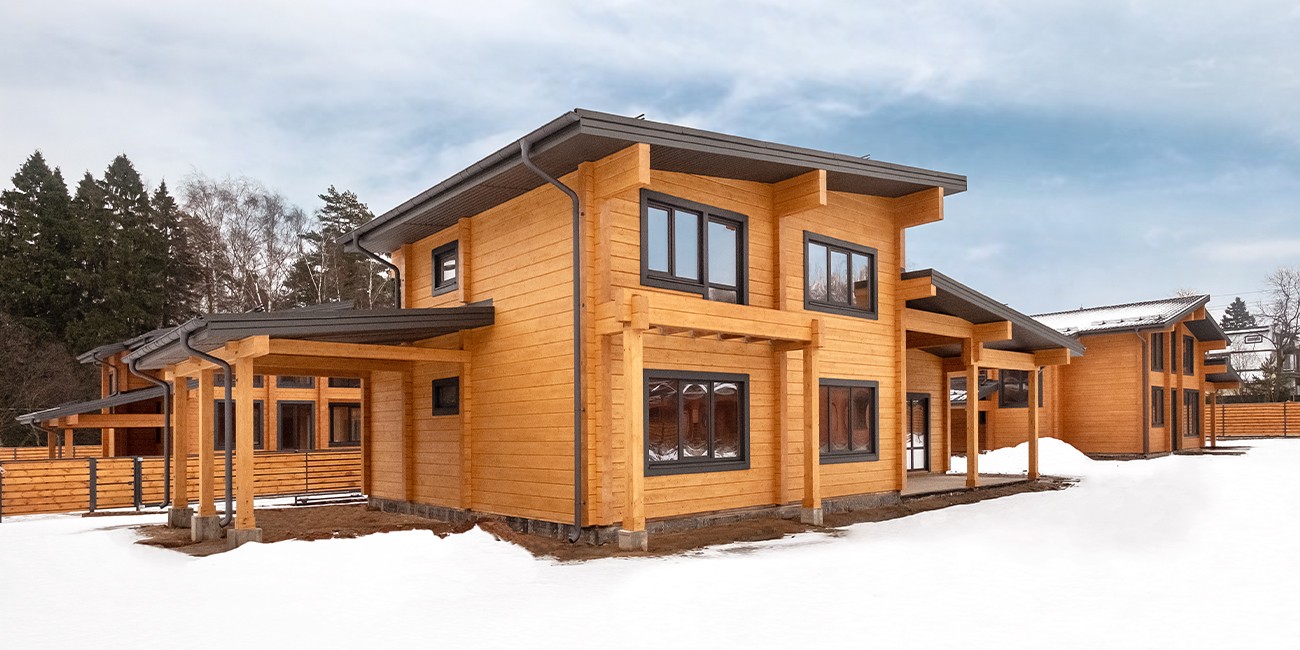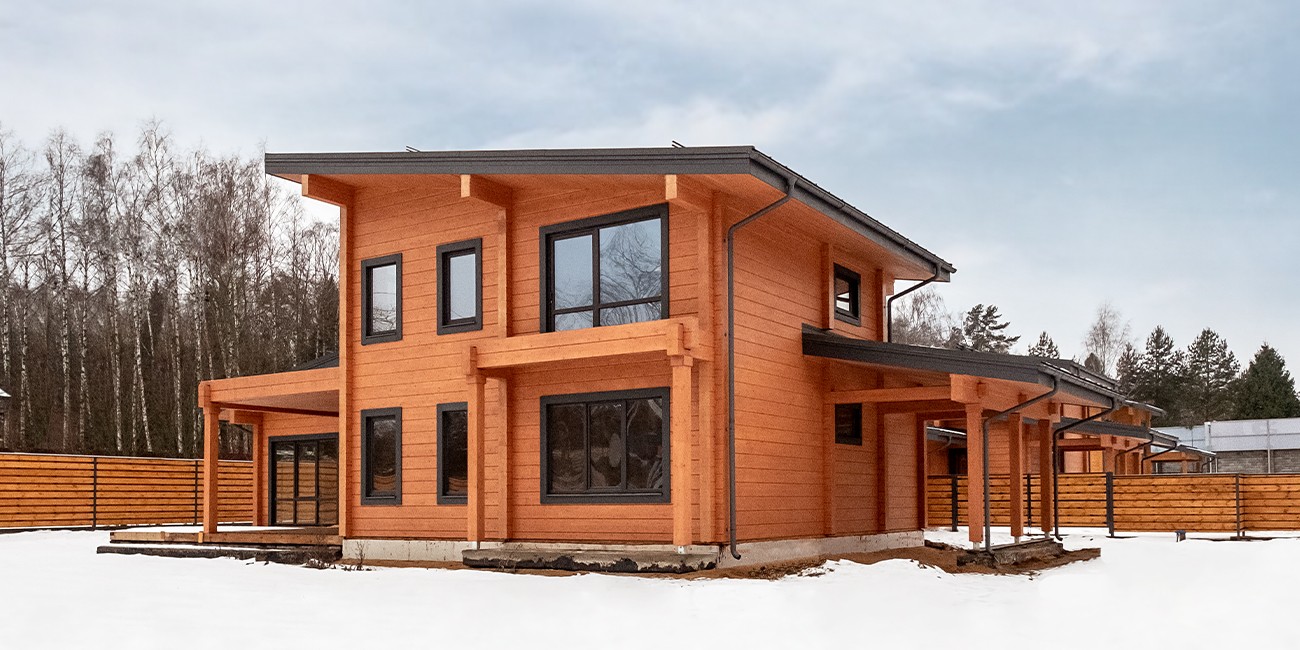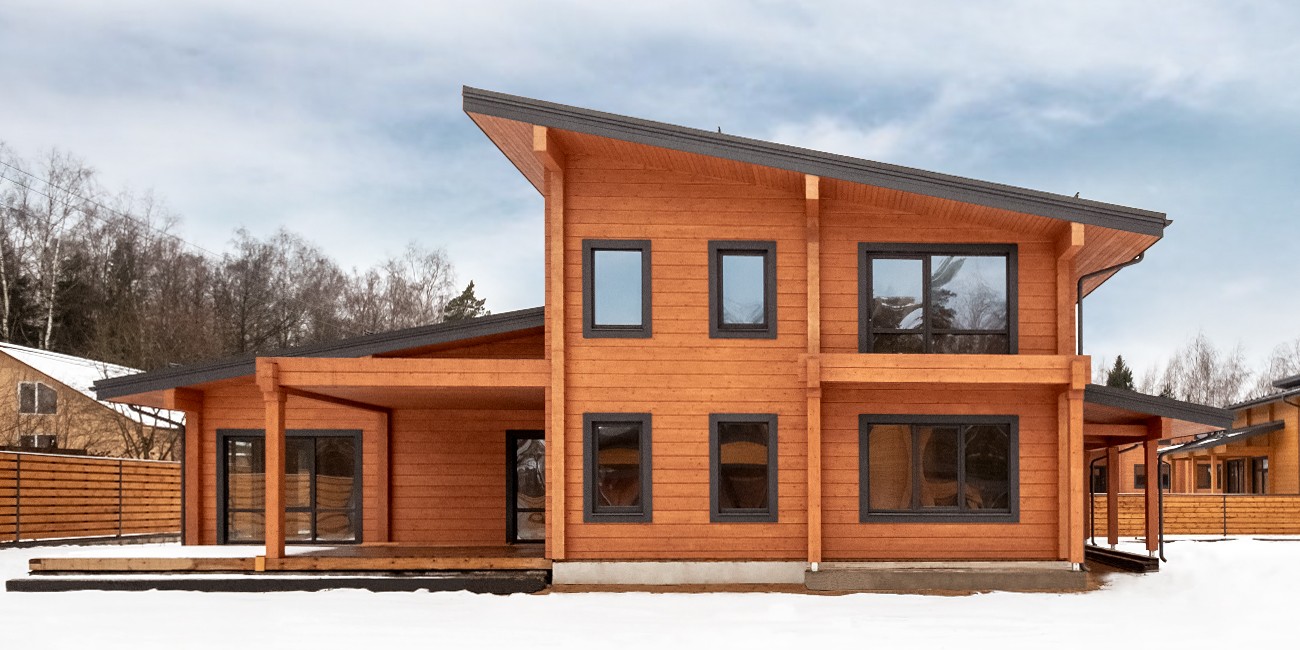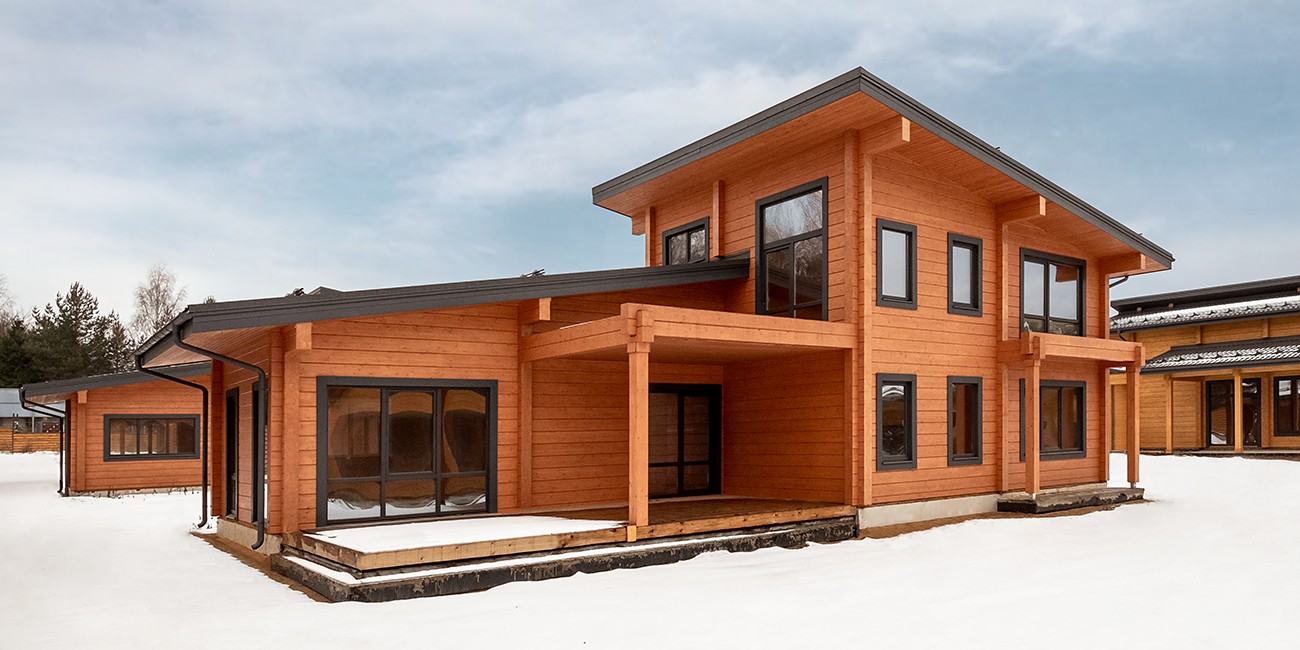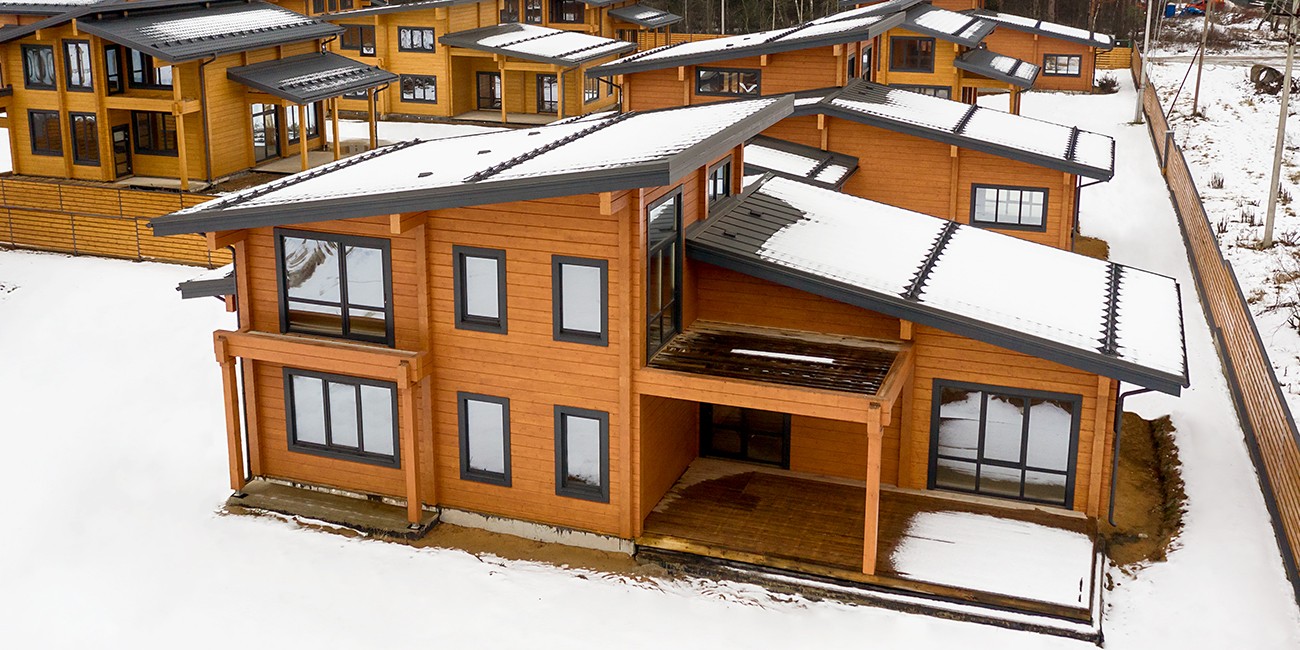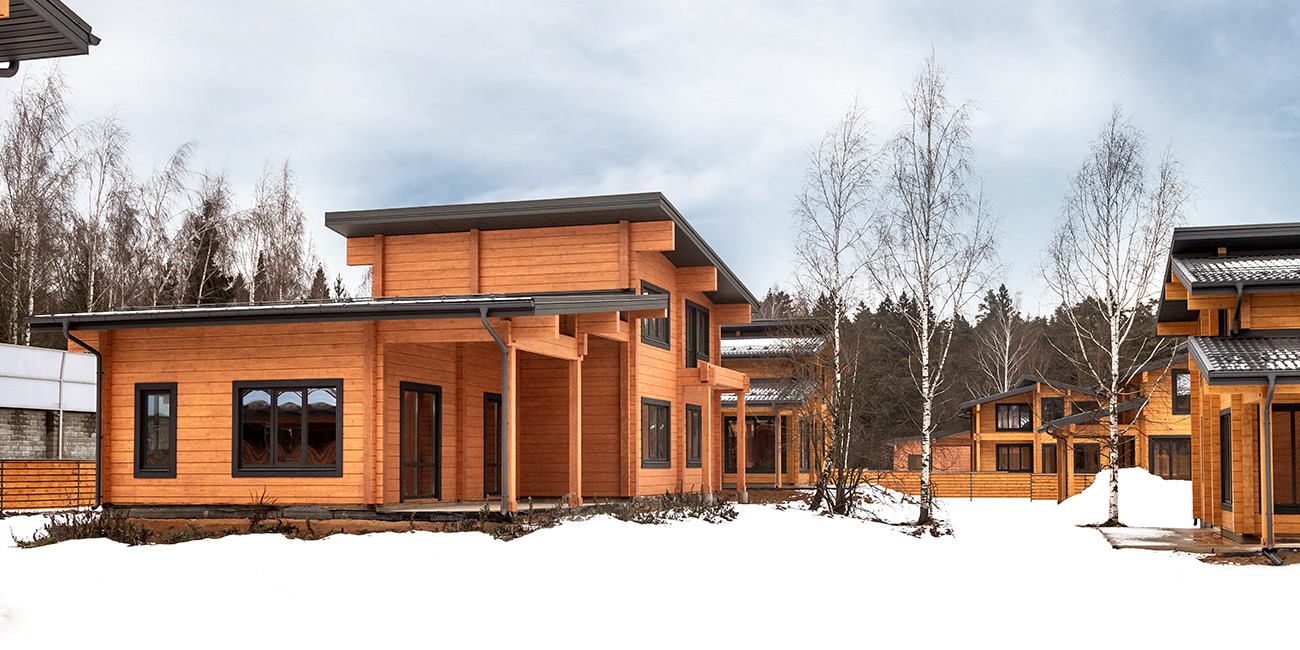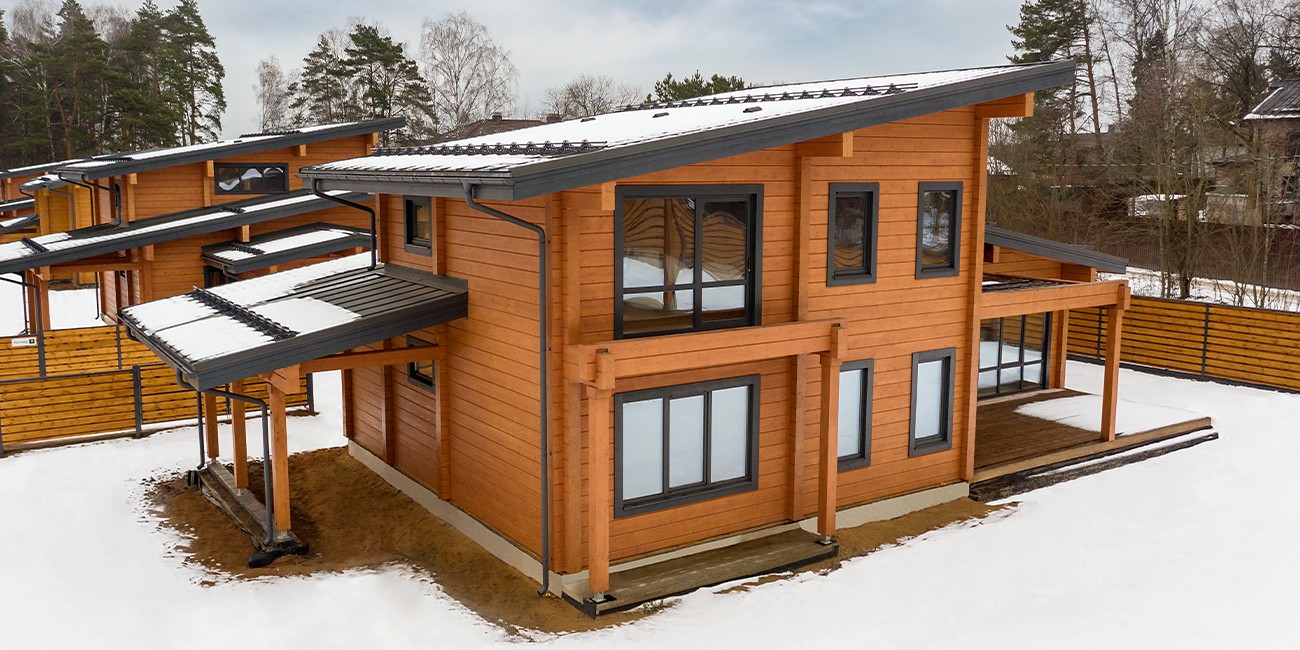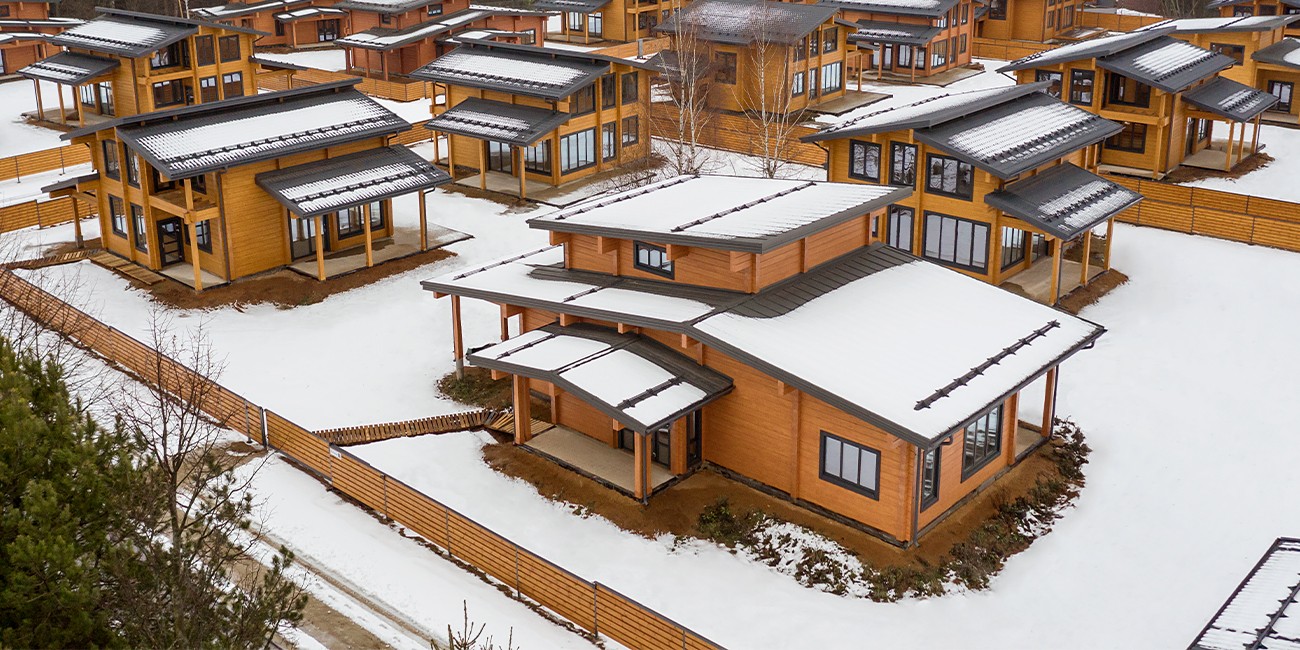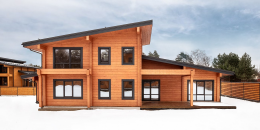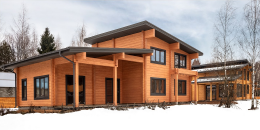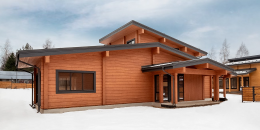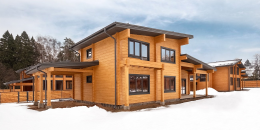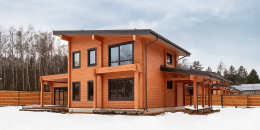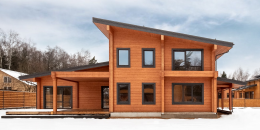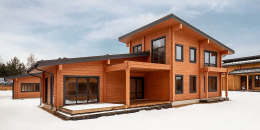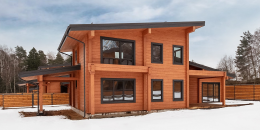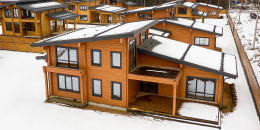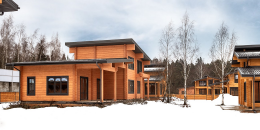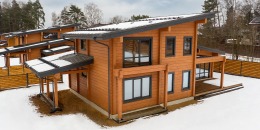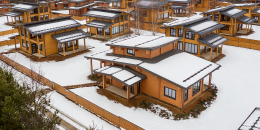 House made of glued laminated timber. "Helsingborg" design.
---
Total area:230,72 m2
1st floor area:180,44 m2
2nd floor area:50,28 m2
Premises area:166,24 m2
Terraces and balconies area:64,48 m2
Number of floors:2
Number of bedrooms:4
Number of bathrooms:2
---
What is included in «shell and core condition»?
Transportation and overhead costs (Moscow, Leningrad, Sverdlovsk and Kirov regions, the Republic of Tatarstan)
Organization of workers accommodation
Assembly
All consumables and related materials
Engineering and technical supervision by the company's specialists



---
Geodetic works: layout of axes, leveling, localization of a building on site
Bored piling with the diameter of 0.3 m installed at frost depth
Sand blanket of 0.2 m for foundation grill
Moisture barrier under foundation grill to keep cement slurry
Foundation reinforcement cage
Foundation grill (strip) with the size of 0.7 (h) х 0.3 m, certified concrete M-300


---
Laying of "Stekloizol" roll moisture barrier on foundation grill
Glued laminated veneer lumber 185(h)х202mm/162mm, Akzo Nobel glue system (Sweden)
Preservation by REMMERS compound at the plant
Treatment of ends against cracking by TEKNOS compound
Drilling of holes for hidden installation of electrics
Profile system of your choice
Sole timber made of board of 50х200 mm of export quality
Sealing tape for sealing of over-cut areas
Galvanized steel fastenings
Floor beams made of board of 50x200 mm of export quality or laminated structural beams processed with biological flame retardant



---
Rafter system is made of board of 50x200 mm of export quality, treated with biological flame retardant
Lathing is made of 50x50 mm bar of export quality
Galvanized steel fastenings
Heat insulation with thickness of 200mm with the use of environmentally friendly insulantsй
Membrane type vapor barrier and moisture barrier
Flexible shingles SHINGLAS with all accessories
Ventilated boarding of eaves with dry planed board of 21 mm of export quality
Roof drainage system



---
Set of window cases
PVC window and balcony units REHAU (Germany) with the thickness of 70 mm, energy-saving triple-pane window



---
Bearing frame of internal partitions
Option: external and internal painting by SIKKENS (Sweden) / ZOBEL (Germany) materials



---
Packing in a special breathable branded film
Loading and delivery to the buyer's facility in the Moscow, Leningrad, Sverdlovsk, Kirov regions, the Republic of Tatarstan.